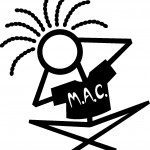 Multicultural Action Committee
A NAMI Lexington program
Promoting Recovery
across diverse populations.
Biological Brain Disorders are NOT character flaws or moral weaknesses!
TREATMENT works!
EDUCATION eliminates Stigma!
HOPE can be restored!
ADVOCACY creates change!
We meet people where they are!
We are dedicated to reducing the stigma associated with serious mental illness and to helping create a community that treats Individuals and Family Members with unconditional respect!
MAC GOALS 
To reach out in culturally competent ways to educate interested community members about mental illnesses, recovery and hope.
Advocate for more services, provided in culturally appropriate venues as determined by the community.
Work to enhance relationships with providers of mental health services including: overcoming barriers so that we can honor language, spirituality and cultural practices.
Kicking off our Reinvigorated MAC Program
NAMI Lexington and the Multicultural Action Committee
Cosponsored an event on April 13th at Lyric Theater, "Battle of the Choirs: Breaking the Chains of Religious Segregation".   Phill Gunning, with his extensive professional music background, was a judge for the event. This was the first outreach event for Evelyn Morton, our new MAC coordinator. She did a great job representing NAMI Lexington materials and reaching out to the community at large! The event was well attended and Evelyn reached a number of new volunteers!
If you would like to get involved with our Multicultural initiative please contact:

Multicultural Outreach Center
NAMI Lexington
498 Georgetown Street, Suite 201
Lexington, Kentucky 40508
namimail@namilex.org
859-272-7891 

---