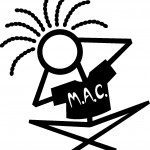 Multicultural Action Committee
A
NAMI

Lexington program
Promoting Recovery
across diverse populations.
Bio­log­i­cal Brain Dis­or­ders are

NOT

char­ac­ter flaws or moral weak­ness­es!

EDUCATION

elim­i­nates Stig­ma!

HOPE

can be restored!

ADVOCACY

cre­ates change!
We meet peo­ple where they are!
We are ded­i­cat­ed to reduc­ing the stig­ma asso­ci­at­ed with seri­ous men­tal ill­ness and to help­ing cre­ate a com­mu­ni­ty that treats Indi­vid­u­als and Fam­i­ly Mem­bers with uncon­di­tion­al respect!
MAC GOALS
To reach out in cul­tur­al­ly com­pe­tent ways to edu­cate inter­est­ed com­mu­ni­ty mem­bers about men­tal ill­ness­es, recov­ery and hope.
Advo­cate for more ser­vices, pro­vid­ed in cul­tur­al­ly appro­pri­ate venues as deter­mined by the com­mu­ni­ty.
Work to enhance rela­tion­ships with providers of men­tal health ser­vices includ­ing: over­com­ing bar­ri­ers so that we can hon­or lan­guage, spir­i­tu­al­i­ty and cul­tur­al prac­tices.
Kick­ing off our Rein­vig­o­rat­ed MAC Pro­gram
NAMI Lex­ing­ton and the Mul­ti­cul­tur­al Action Com­mit­tee
Cospon­sored an event on April 13th at Lyric The­ater, "Bat­tle of the Choirs: Break­ing the Chains of Reli­gious Seg­re­ga­tion". Phill Gun­ning, with his exten­sive pro­fes­sion­al music back­ground, was a judge for the event. This was the first out­reach event for Eve­lyn Mor­ton, our new MAC coor­di­na­tor. She did a great job rep­re­sent­ing NAMI Lex­ing­ton mate­ri­als and reach­ing out to the com­mu­ni­ty at large! The event was well attend­ed and Eve­lyn reached a num­ber of new vol­un­teers!
If you would like to get involved with our Mul­ti­cul­tur­al ini­tia­tive please con­tact:

Mul­ti­cul­tur­al Out­reach Cen­ter
NAMI Lex­ing­ton
498 George­town Street, Suite 201
Lex­ing­ton, Ken­tucky 40508
namimail@namilex.org
859–272-7891

---