Spotlight of Success
NAMI Lexington is proud and grateful for the long and mutually supportive relationship we have had with Bluegrass.org for many years now. Our combined efforts in advocacy, supports, and services over the years have consistently made dramatic improvements in the Bluegrass Region's mental health system and more importantly have provided an improved quality of life for those we both are fortunate to serve. Some of our major joint accomplishments include:
Successful advocacy for the replacement of the antiquated Eastern State Hospital.
Opening Kentucky's FIRST peer operated center, Participation Station, now considered the Center of Excellence for this programming.
Presenting the Annual Kentucky Consumer Conference which draws over 400 consumer's annually from all over the state.
Development of the Central Triage Center (CTC) to assure prompt and appropriate response to those experiencing a mental health crisis.
Creation of the Mobile Outreach Team to provide quick community response for those in crisis. (a precursor to the Assertive Community Treatment Team (ACT))
These are just some of the many progressive achievements of our joint partnership and we look forward to new and creative ways to improve the lives of people in the community living with mental illness and those who support them. To that end, we will be presenting a spotlight on Bluegrass.org in our NAMI E-news and at www.namilex.org to spread the word about all of the new and innovative programming that is being offered by Bluegrass.org.
Take Time to De-Stress Your Holidays
While the holidays are one of the most joyous times of the year, they can also be the most stressful. We look forward to spending time with our families, celebrating and reflecting on the end of another year, but all of the activity and social interactions can lead to an increase in stress.
Stress is a natural consequence of having too much to do; shopping, managing the budget, cooking, decorating, hosting parties, attending special events, balancing home and work, traveling, negotiating family relationships, watching over elderly parents and neighbors and most importantly taking time to taking care of ourselves.
Managing holiday stress will bring greater enjoyment of the season to you and your loved ones. Follow these ideas to de-stress your holidays.
Understand time is limited. Make choices about what is most important to you and put your energy there. Accept help from others, especially when it comes to things that are on your "nice-but-not-mandatory" list. Even better, delegate those tasks to someone else who might be looking to play a larger role in the festivities. It's an opportunity to make shared memories and to assist others in starting new traditions in their own families.
People often forget the presents that they received, but they rarely forget the memories that were made. Allow others to have the opportunity to make memories within your family.
Learn to say no. This is always difficult, but knowing what's important to you will help. If someone offers an opportunity or project that isn't on your priority list, gracefully decline, explaining that while you would love to help, your calendar is just too full. It's better for us emotionally to do two or three things well than to attempt 10 things half-heartedly.
Plan and organize. There's nothing wrong with making lists and writing things down on a family calendar. Encourage other family members to use the calendar, too. It will help you avoid those last-minute, I-forgot-to-tell-you-I-need-a-dozen-cookies-for-school-tomorrow crises.
Take time for yourself. The holidays only come once a year, but your health should be a year-round focus. Yes, there's a lot to do and think about now, but your mind and body still need 30 minutes of exercise a day; seven to eight hours of sleep a night; a diet low in sweets and fat and high in fiber and protein; and five minutes a day to think. Of all the things that are important during the holidays, the most important thing to your family is YOU!
Let it go. It is the rare person indeed whose family life is picture-perfect. We all have a family who just has a way of getting under your skin. When it comes to family, the best recommendation is to just let it go. At most, you'll likely spend a day or two in their company and often much less. Laugh about it. Talk with your spouse about it. But don't let their crabby behavior ruin your holiday!
When too much is too much
Stress can show itself both physically and mentally. If you feel persistently sad, anxious or on edge; you start having unexplained physical problems; you're unable to sleep; feel irritable all the time; or just feel overwhelmed, it may be time to seek help.
Bluegrass is here to help. In 2017, we provided services to 24,000 children, adults and families in our 17 county service area. Our mission as a nonprofit community mental health center is to help you and your loved ones live their best life. Our 24-Hour Helpline answers 92,000 calls annually. We can help you manage stress, whether it's from too much holiday joy or from the day-to-day challenges of modern life. Services include mental health, substance use and intellectual and developmental disabilities. Call 1.800.928.8000.
November 2017 Spotlight
The Secret Health Benefits of Gratitude
November is traditionally the time of year we start to think about the good things in our lives and express thanks for them. But if Thanksgiving is the only time you practice gratitude, you're doing yourself a disservice.
Gratitude – an appreciation of things that are meaningful and valuable to you – has some amazing health benefits, including an overall sense of well-being, improved mental and physical health and even better sleep.
Gratitude is both an action and a frame of mind. Think about the last time you told someone – sincerely and with purpose – that you appreciate something they did for you. In all likelihood, you came away from feeling better. As a frame of mind, gratitude is the practice of thinking about things in an optimistic, positive way, of seeing the good and appreciating it. In this sense, gratitude can include appreciation of a beautiful sunrise, the smell of autumn leaves during a walk in the woods, or even a memory from childhood.
Living in gratitude opens doors, helping you to develop new relationships and strengthen existing ones. Within your circle of friends, who are you more drawn to – those who sincerely seem to appreciate having you in their lives or those who seem not to care one way or the other? In the workplace, who seems to get the plum assignments and promotions? Yes, gratitude plays a role.
In terms of physical health, people who are experts at practicing gratitude report fewer aches and pains and report their health as better overall than others. They are more likely to exercise, take good care of themselves, and visit their doctor on a regular basis. Believe it or not, they sleep better and for longer periods.
When you're grateful for what you have, you spend less time worrying about what others have that you don't. Gratitude helps to reduce feelings of envy, resentment, frustration, regret and depression. Overall, people who practice gratitude are happier. They also show a stronger tendency toward empathy. That is, it's easier for them to put themselves in another person's shoes and be sensitive to the trials and tribulations of others. As a result, they are less likely to exhibit aggressive behavior and the negative aspects associated with it. Gratitude helps to reduce stress.
Athletes who score high on gratitude also have higher self-esteem and better performance. They don't worry about the accomplishments of others. In fact, gratitude seems to make it easier for them to celebrate others and participate in their success.
Finally, grateful people appear to be more altruistic than others. In a study of cancer patients, those who scored high for gratitude also demonstrated a greater willingness to participate in clinical research studies.
Get the Benefits of Gratitude for Yourself
Gratitude isn't a single act, but a habit and an attitude. If gratitude doesn't come easy to you, don't worry. You can develop this healthy habit with practice. Here are some tips to get to started;
When something happens for which you should feel gratitude, express it. It could be something as simple as another driver letting you merge onto the highway in heavy traffic; your spouse emptying the dishwasher; or the kids playing quietly in their rooms while you prepare dinner.
Make a habit of writing down things that deserve to be appreciated: a beautiful sunset, green lights all the way to work, or a co-worker who stepped up to deal with a difficult situation.
Spend time thinking about things for which you are grateful. Just the act of thinking thankful thoughts can be beneficial. If your thoughts turn to someone in your life who made a difference, a favorite teacher, a neighbor, a friend, take the time to write them a letter and let them know their kindness made a difference.
Devote a little time every day to think about gratitude: the things in your life for which you are grateful as well as the times others have expressed gratitude to you.
Practice saying thank you in a sincere and meaningful way, not in the cursory way we typically say it. Be present in the moment. Think about your words and make eye contact.
When someone does something nice, write a thank-you note.
The mental health experts at Bluegrass.org want you to know that help is always available. Bluegrass assists children, individuals, couples and families deal with the challenges of everyday life, including mental health, substance use and intellectual and developmental disabilities. For more support, appointments and questions call our 24-Hour Helpline at 1.800.928.8000.
September 2017 Spotlight
Social media and teens: Curse or blessing?

If you're the parent of a teen or young adult, you already know that their experience of growing up is vastly different that your experience. That's the way it's always been: Older people looking down on younger people, shaking their heads and muttering about "today's kids."
And still, the human race continues.
Make no mistake: It's hard being a teenage or young adult today, and social media has created new challenges for which many parents are unprepared.
Social media is a big part of young adult lives. High school students have always found ways to entertain themselves in those hours after school before the parents come home. Not so long ago, those hours were spent cruising the mall, hanging out at McDonalds, or playing video games at the neighbor's house. The relationships were face-to-face. We learned to read body language, to pick up on sideways glances, to moderate our voices.
Today's adolescents and young adults are more likely to spend their free time in an "alone-but-not-alone" status, texting, scrolling, commenting, liking. Social media – apps like Snapchat, Instagram, Kik – bring them together in cyberspace while isolating them in "realspace."
Depending on what you read and where you read it, social media is either a great plague upon this generation or one of its many blessings. The reality lies somewhere in between.
Teen invulnerability: Teens and young adults often feel "10 feet tall and bullet proof," offering up personal information, details about their lives, families and friends, and photographs without thought of possible consequences. They are easily lulled into believe that no one is watching, they are safe, and that there is anonymity in the vastness of the internet. As adults, we know this is not true.
Pursuing likes: Finding social acceptance and external validation is of critical importance to most teenagers. Social media is one place in which they can find this acceptance – in the form of likes, loves, shares, comments and followers. Teens are easily driven by this need, making poor decisions in the pursuit of acceptance.
The curated life: It's only natural to want to put one's best foot forward. Everyone does it. Social media portrays an image of reality that is anything but natural. Those selfies that look so natural and unstaged are anything but. Every image, every thought, every share on social media is designed to tell a carefully crafted story about the individual posting. Faced with these false representations, it's easy for teens (and adults) to feel "less than," to be anxious and depressed because their lives are not nearly as spectacular as the lives they are exposed to every day on social media.
Bullying and other bad behavior: Social media, more than any other technology, can bring out the worst in people. While it's difficult to be mean to someone in person, with very real and immediate consequences – it's all too easy to post or text a hateful comment with little fear.
The positives of social media
Social media has connected teens and young adults as never before. Previously marginalized people are able to find one another through social media, helping to alleviate feelings of isolation and "difference." Social media has been an important tool for connecting teens and young adults to causes that are important to them, to people who share their values and ideas.
As a tool for self-expression, social media offers more than one might ever thought possible. Music, art, religion, science, fiction, film, photography … there are groups, pages and apps for every interest. You can love whales from Frankfort; astronomy from Lexington; opera from Mt. Sterling.
At the end of the day, social media is neither good, nor bad. What matters is how teens use it and that is determined by the guidance they get from their parents and adults who care about them. Most of us didn't grow up with social media. But that doesn't mean we can't learn and share with our kids.
If social media is harming your children or your family, seek help. Bluegrass.org provides mental health services across 17 counties in Kentucky. The professional staff works with individuals and families to provide counseling for any mental health issue. For more information, call the 24-hour hotline, 1-800-928-8000.
July 2017 Spotlight
Substance Use Treatment Programs Are Available in Central Kentucky… Here, Now
Substance use is one of the most important public health and safety issues facing the Commonwealth. Over the past 10 years, the number of Kentuckians who have died from drug overdoses has steadily climbed.
In 2016, according to the Kentucky Office of Drug Control Policy, more than 1,400 Kentuckians lost their lives because of a drug overdose. Most of these deaths were caused by opioids such as heroin, fentanyl or a combination of the two.
The devastation wrought by drug addiction is tremendous: lives are shattered; families destroyed; communities, public safety, EMS, hospital emergency departments and social service agencies overwhelmed; economic development stunted; and futures put in peril.
Facing the fact that you, or someone you care about, is suffering from addiction can be very difficult. Finding the right help can be overwhelming. Bluegrass is a nonprofit center and has been offering drug treatment for more than 45 years in central Kentucky. Bluegrass believes that all people are capable of positive change – and there is no wrong path to recovery.
Bluegrass provides services and support to help adolescents and adults achieve recovery from addiction by offering a range of treatment options based on the needs of each individual. This is called person-centered treatment. The person-centered approach takes into consideration the type of substance use, the length and severity of use, and physical and mental health. Here is a list of all person-centered treatment options available through Bluegrass.
OUTPATIENT SERVICES
Clients meet one on one with licensed therapists trained in the treatment of substance use using strategies proven to be effective. These services include relapse prevention and recovery skill development in addition to individual, family, couples and group therapy. Treatment sessions take place in the Bluegrass office location nearest to the individual throughout our 17-county central Kentucky service area.
INTENSIVE OUTPATIENT PROGRAM
Bluegrass' Intensive Outpatient Program (IOP) provides group therapy and education three days per week for at least nine hours each week. Individual and family counseling is also provided. Therapists help clients learn coping, relapse prevention and recovery maintenance skills. Bluegrass employs proven, evidence-based treatment protocols to address the needs of the whole person. IOP is more intensive than outpatient therapy, while allowing clients to continue living at home and working in the community. IOP is available to both men and women and is offered in Boyle, Fayette and Madison counties.
RESIDENTIAL TREATMENT – SCHWARTZ CENTER
The Schwartz Center offers a short-term, 28-day rehabilitation program for adult men and women. Our residential program provides treatment in a non-judgmental environment free of distractions from everyday life. The daily structured schedule focuses on group therapy and education. Residents also participate in individual therapy, recreation, a Twelve Step program, case management and peer support services. Schwartz Center accepts pregnant women, individuals in medication assisted treatment programs, and individuals who have co-occurring mental health and substance use problems. Phone screenings are available 24 hours 7 days a week by calling 859.246.7282. After the initial phone screening, the Schwartz Center Intake Coordinator will contact individuals to discuss services and the admission process.
OPIOID ADDICTION TREATMENT
Bluegrass believes responsible Medication Assisted Treatment (MAT) is a successful approach to addressing the opioid and heroin epidemic. The Bluegrass program is the longest running in Kentucky. Since 1975, Bluegrass has offered adults a comprehensive treatment plan that includes both counseling and MAT. Our services bring together all the treatment options into one program including individual and group therapy, psychiatric care, case management, drug testing and treatment with either methadone or bruprenorphine. The program maintains the highest standards and is licensed and Joint Commission accredited.
BLUEGRASS PREGNANCY AND ADDICTION NETWORK
Networking behavioral health, family practice and OB care, the Bluegrass Pregnancy and Addiction Network supports pregnant and postpartum women in recovery. Services are provided in collaboration with hospitals, physicians, medication assisted treatment programs, social services and community agencies to help pregnant women with substance use disorders to receive the treatment they need. The goal is to ensure all pregnant women and their families receive treatment with as few barriers and delays as possible.
PRIDE PROGRAM
The PRIDE Program provides treatment for pregnant, post-partum and parenting women struggling with drugs and alcohol. Treatment includes individual and group counseling, education, case management and parenting skills. This program is offered in Fayette County.
U-TURN
U-TURN is Bluegrass's outpatient treatment program for adolescents ages 13-18. U-TURN offers specialized group, individual and family therapy services. Bluegrass believes it is vital to provide treatment tailored to the adolescent that involves the family. Bluegrass works closely with schools, courts and community partners as part of the treatment plan. U-TURN is designed to give each teen the best path to recovery.
PREVENTION
An important part of any substance use program is prevention. Bluegrass provides prevention and early intervention programs for youth and adults for alcohol, tobacco and drug use. The programs are geared toward preventing or reducing high-risk behaviors, such as under-age alcohol and tobacco use; prescription drug misuse and abuse; and illicit drug use. Recognizing that there is often more to substance use than is readily apparent, prevention specialists provide assistance and consultation to the local community, working with schools, health departments, law enforcement and coalitions to implement effective prevention strategies in each of the 17 counties Bluegrass serves.
Once you realize you or someone you love needs help from addiction. The next step is to find the right treatment. Bluegrass can help you get started, answer questions and provide support at our 24-Hour Help Line 1.800.928.8000.
Bluegrass is a community-based, non-profit mental health center serving children, adults and families in 17 counties in central Kentucky since 1966. For more information about any of our programs, for support or crisis intervention contact our 24-Hour Help Line at 1.800.928.8000.
Anxiety and panic disorders don't have to rule your life
We all feel anxious from time to time … taking a test … waiting for a medical diagnosis … making a big decision. Anxiety is a normal part of life.
But when anxiety takes over, controlling you and making it difficult to work or attend school, participate in day-to-day family life or enjoy something as simple as a car ride, it may be time to consider whether anxiety disorder may be the cause.
According to the Anxiety and Depression Association of America, nearly 40 million Americans suffer from an anxiety disorder, making it the No. 1 mental health diagnosis in the country. In this article, we'll look at three types of anxiety disorders: generalized anxiety disorder, social anxiety disorder, and panic disorders.
Generalized Anxiety Disorder is often described as feeling restless, wound up, or on edge. Those with generalized anxiety disorder may find it difficult to concentrate, become easily fatigued and be easily irritated. Muscle tension, difficulty sleeping, both falling asleep and staying asleep, and the inability to control worry are often present.
Individuals with Social Anxiety Disorder have a fear of situations in which they expect to feel embarrassed, judged, or rejected. They often fear offending others. Symptoms include:  feeling anxious about being with other people; difficulty talking with others; feeling very self-conscious in front of others; excessive worry about being humiliated, embarrassed or rejected; fear of being judged; worrying for days or weeks about events where there will be other people; avoiding social situations; difficulty in making and keeping friends; blushing, sweating or trembling around others; and feeling nauseous when others are around.
Those with Panic Disorders may experience recurrent, unexpected attacks of panic for no clear reason. These panic episodes are often described as periods of intense fear, with physical manifestations:
Heart palpitations, a "pounding" heart or very rapid heart rate
Sweating
Trembling and shaking that cannot be controlled
Nausea or abdominal distress
Feeling dizzy, unsteady, light-headed or faint
A sense of being short of breath, unable to breathe or choking
A feeling of impending doom
Panic disorder clients often feel out of control and suffer intense worry about when the next attack will occur. Many times, they will avoid places or situations in which panic attacks have occurred. Panic disorder symptoms mimic heart attacks, asthma exacerbation or thyroid disease. For this reason, it's important to talk to your doctor about any symptoms you may have and undergo a thorough physical exam. When physical causes have been ruled out, it's time to seek assistance from a mental health professional.
Treatment
Successful treatment of anxiety disorders depends upon several factors, the most important one being the individual's willingness to seek care and participate fully in treatment.
Psychotherapy, also known as talk therapy, is directed at the client's specific anxieties. Psychotherapy can be quite successful. the client and therapist fully explore the disorder and its causes.
Cognitive Behavioral Therapy or CBT provides the client with different ways of thinking about, behaving and reacting to anxiety-producing situations. CBT often involves two approaches: cognitive therapy and exposure therapy. In cognitive therapy, the client identifies, challenges and neutralizes the unhelpful thoughts that underlie the disorder.
Exposure therapy focuses on confronting fears, thereby freeing clients to engage in avoided activities. This can be uncomfortable, but relaxation exercises and guided imagery can help the client through therapy.
Families can be of significant help to those dealing with anxiety disorders and play an important role in helping their loved one overcome an anxiety disorder. Families learn to be supportive and how not to perpetuate symptoms. Therapists can assist families in learning and perfecting these skills.
Stress management techniques such as meditation, guided imagery, and breathing techniques, can help those with anxiety disorders manage their symptoms or even prevent a panic attack. Aerobic exercise has also been shown to be effective in controlling anxiety disorders.
Clients and mental health professionals work together to find the right combination of therapy, lifestyle changes, and support to address their condition.
Since 1966, Bluegrass has been helping children, adults and families in central Kentucky successfully manage a wide range of mental health conditions, including generalized anxiety disorder and panic disorders. Our 24-Hour Help Line is available for support and to get started with treatment call 1.800.928.8000.
–###–
April 2017 Spotlight

Understanding When Your Teen May Need Help From a Behavioral Health Professional
Raising a teenager comes with both rewards and challenges. Adolescents are often moody, self-focused and uncooperative. Guiding teens through these times can be stressful. For many parents, it's difficult to know when professional intervention is needed.
There are many changes taking place in the physical and emotional development of teenagers. The teenage years are a period of identity development and for sorting out beliefs about their place in the world. Teenagers also test the values they have observed and been taught. These processes along with hormonal and body changes can make determining when getting professional help even more difficult.
It is important to understand while teenage years are a natural time of rapid change, there are some key points to consider if you are concerned about your teen. So, how do you know when teens are experiencing problems that are beyond the usual and require professional intervention?
A recent article by Cheryl Lane, "Nine Signs Your Teen Needs a Mental Health Evaluation" examines key factors of possible behavioral health complications. They are:
1. Difficulty functioning on day to day basis that significantly impact one or more areas of life.
2. Depressed and/or Sad much of the time
3. Intense and rapid mood swings
4. Use of alcohol/drugs in effort to cope with stress and negative emotions
5. Extreme preoccupation with weight and appearance as it relates to eating and food
6. Excessive worry
7. Hostile, violent and aggressive behaviors
8. Recent traumatic event
9. Preoccupied with threats/attempts at suicide
These nine signs are a guideline and are helpful to determine if your teen needs professional intervention. It is very important for parents to pay attention to what teachers, coaches, friends and neighbors share about your teen. Be sure to monitor social media postings and follow your own instinct about your teenager. The sooner intervention begins, the better the outcome will be.
For support, questions or to schedule an appointment please call the Bluegrass 24-Hour Helpline at 1.800.928.8000. Bluegrass is a non-profit community mental health center serving 17 counties in central Kentucky with behavioral health, substance use and intellectual and developmental disability services. Our mission is to help individuals and families live their best life through mental, emotional and physical well-being.
February 2017 Spotlight
Bluegrass.org and the Fayette County Detention Center – 35 years of Mental Health Services
The Treatment Advocacy Center reports over the past decade county jails and prisons have emerged as America's new asylums housing 10 times more mentally ill persons than hospitals. As many communities struggle to manage this mental health crisis, Bluegrass.org marks 35 years of mental health services to the Fayette County Detention Center.
The Fayette County Detention Center (FCDC) Mental Health program was created as a partnership between the Lexington-Fayette Urban County Government and Bluegrass.org with the goal of lowering the risk of suicide in county jails and providing care for individuals with mental illness while in custody. Beginning in 1982, clinicians started screening at-risk inmates as they were booked into the Fayette County Jail and provided services based on assessments. The program began operations with three employees and a part-time psychiatrist working inside the detention center. Since then, the program has continued to grow to keep pace with the increasing inmate population with mental health problems. In 2005, Bluegrass increased services to provide staff 24-Hours a day, 7-Days a week. Having staff on-site around the clock provides a high level of care for inmates and support to jail administration. FCDC is one of only two county jails in Kentucky with on-site mental health services. The FCDC program served as a catalyst for the development of the Bluegrass.org Jail Triage Program which facilitates community mental health and county jail partnerships throughout the state.
Managing risk and providing psychiatric care has proven to be a highly effective strategy for reducing suicide and self-injury at FCDC. The facility's suicide rate over the last 35 years is dramatically lower than the rate for incarcerated persons nationally. According to the Bureau of Justice Statistics a jail the size of the Fayette County Detention Center would average 6.75 suicides a year. In the past 10 years there have been no suicides. Providing continuity of care measurably improves an inmate's quality of life while incarcerated and the goal is to carry this improvement after release. With discharge planning, Bluegrass.org matches clients to a range of community partners including outpatient services, recovery programs, hospitals, Assertive Community Treatment team, Adult Protective Services, and the Fayette Mental Health Court. This program was created to address the high suicide rate in county jails across the nation and to provide care for persons with mental illness while in custody. The collaborative approach has significantly reduced the cycle of Fayette County's most severely mentally ill citizens' needless involvement in the criminal justice system. Further, facilitating access to treatment promotes functional recovery and has proven to be significantly more cost-effective than repetitively cycling individuals with mental illness through the jail and the court system.
Bluegrass.org's mental health program at FCDC is an integral part of the jail's daily operation. In 2016, the staff averaged 38 contacts per day for a total of 14,366 contacts. In addition, Bluegrass.org provides psychotropic medication for 20% of the inmate population. In 2016, the Fayette County Detention Center was identified by the Community Oriented Correctional Healthcare Services Organization as one of the safest and best connected jails in the nation in a Pew Foundation report to be published at a future date. The Mental Health Program was noted to be important factor in that success.
The problem created by incarcerating the mentally ill is clearly a tremendous challenge. But mental health programs demonstrate incarceration can create an opportunity to connect underserved persons with life-changing services. Providing mental health care to the incarcerated population has proven to make jails safer, improved the quality of life for persons living with mental illness, and lowered the aggregate cost of mental illness to the community.
HOW IT WORKS
Jail Triage Process
Referral. Individuals are routinely screened for mental health and safety issues upon entering the facility. Referrals can also be prompted by arresting or transport officers, medical request, or risk alerts indicating a history of mental health or safety issues. Intake Assessments. Clinical assessments include screening for current or past suicidal thinking or behavior, intentional self- injury, current or past medication, acute distress, and current or past symptoms of mental illness or impairment. Recommendations. Specialized housing or observations due to safety risk or mental status are recommended based on clinical assessments. Clinicians also recommend risk alert flags to be placed in the inmate's file for continued officer notification when warranted.
Clinical Services Offered
There are a variety of mental health issues occurring within the inmate population. Bluegrass.org has developed an array of services to address the needs of individuals while in custody. Custody staff, medical staff, concerned outside individuals and inmates can request an assessment if they have concerns about risk for self-harm or mental status.
Suicide Observation. When an assessment indicates there is an elevated risk for self-harm, inmates are under continuous direct observation and access to items that could be used for self-harm is controlled. Daily follow-up and plans for on-going assessments and safety are established. Mental Health. Individuals who exhibit active symptoms of mental illness that could affect safe functioning, such aggressive or threatening behavior, active psychosis, poor reality orientation or pronounced mood instability are assessed for treatment and a weekly follow-up is performed by a case manager. Medication. Inmates who report they are currently taking medications are referred for verification. Current medications are started the next day when possible and psychiatric follow-up is provided for the duration of their stay in custody. Prescriptions and assistance making outpatient appointments are also provided prior to release. Therapeutic Services. Bluegrass.org believes therapy should be a solution-focused and person-centered. When interventions are targeted to specific issues, evidence indicates individuals are better able to achieve and sustain recovery. Psychoeducational support and referrals for issues such as domestic violence and abuse, and recovery are also provided. Mental Status Examinations. Performed by court order, these consist of biographical and psychosocial data, psychiatric history, current mental status and recommendations for competency evaluations, treatment, involuntary hospitalization and treatment over objection as needed. Prior to Release. Individuals are assessed to determine potential danger to self or others due to either active suicidality or acute mental illness and referred for outpatient appointments, medication and involuntary hospitalization if needed.
If you would like to learn more at the Bluegrass.org Mental Health Program at the Fayette County Detention Center contact Peter Taylor, LCSW, Team Leader at 859.425.2746 or pjtaylor@bluegrass.org. Bluegrass.org is the community mental health center serving 17 counties in Central Kentucky.
-Written by Peter Taylor, LCSW, Jail Program Team Leader at Bluegrass.org.
Too many people live in despair for too long because they lack confidence they can take the first step away from substance use. At the Schwartz Center, we understand the magnitude of the decision to stop, and walk beside individuals as they start their transition to happier healthier life.
Located in Lexington, the Schwartz Center is a short term residential treatment program for people living with a substance use disorder. Unique to the Schwartz Center is the focus on treating the whole person and not simply the addiction. This begins on day one when patients entering the program receive both behavioral and physical health assessments. The program is staffed by a board certified physician in both family and addiction medicine, multiple independently licensed behavioral health therapists, peer support specialists, a registered nurse, and behavioral health associates. Each member of the treatment team works with the patient to identify goals they hope to accomplish while in the program.
During their time in treatment, patients have the opportunity to receive psychoeducation and recovery classes, participate in a wellness program, are offered smoking cessation including nicotine replacement therapy, participate in individual and group therapy, family therapy, attend faith-based classes, and go to local support group meetings.
This level of care is a crucial step for many as they begin their recovery journey. Residential treatment exists for those who have been unable to limit their use of substances while living in their home environment. At the Schwartz Center, we see a lot of people who have significant desire to reduce or abstain from drug use. But, drug use is prevalent in their home environment and they aren't able to reduce the day in day out temptation. The Schwartz Center allows our patients to live in a drug free and safe environment while they learn and heal. The transformation in patients between admission and discharge is truly remarkable. Our team strives to ensure the patient, at the time of discharge, has regained control of thoughts and behaviors and are no longer living at the total will of their addiction.
At the Schwartz Center recognize residential treatment is only a step in the recovery journey and our patients will have more work to do to rebuild their lives once they get home. With that in mind, we work to link patients the recovery support they will need including; clinical services, primary care providers, and support groups in their county of residence.
If you or a loved one is interested in more information about resident substance use treatment call the 24-Hour Help Line at 1.800.928.8000.
Finding the right services and support for individuals with intellectual and developmental disabilities can be a challenge. Bluegrass works to make the process easier for families through a program appropriately named Access. For 50 years, Access has been providing meaningful experiences and opportunities for individuals with intellectual and developmental disabilities to live and participate in their communities. Professionals provide services to support an individual's emotional, mental, and physical well-being. Currently 1,300 clients in 17 Kentucky counties receive case management and assessment services through Access.
Most Kentuckians served by Access receive support through two Medicaid waiver programs. Kentucky is experiencing a Medicaid funding crisis that is significantly impacting individuals with intellectual and developmental disabilities. Kentucky's most vulnerable citizens are currently placed on waiting lists for services. According to a report generated by the Department for Medicaid Services in September 2016, there are 7,758 Kentuckians with intellectual and developmental disabilities waiting to receive services.
Sarah Bell, Regional Director of Intellectual and Developmental Disabilities Operations, explains "As a non-profit Community Mental Health Center, Bluegrass is uniquely positioned to support clients who are on these waiting lists. Through our non-profit mission, we are able to fill in the gaps with needed services which allows individuals to remain in their community."
Access can assist individuals waiting for a Medicaid waiver allocation by connecting them with:
• Affordable housing
• 24-hour residential support
• Day training programs
• Supported employment
• Homemaking services
"Often we see families who have never been able to utilize services in the communities where they live," reports Melissa Willoughby, Regional Intellectual and Developmental Disabilities Administrator, "It has been powerful to see individuals and their families access services and then flourish. Families connect with each other and develop a natural support system through the services provided by Access."
If you have a family member who has an intellectual or developmental disability, contact Access at 859.272.7483 or learn more at www.bluegrass.org. For families with children birth through the age of three with a developmental delay contact the Bluegrass First Steps Early Intervention System at 895.271.9448.
School-based therapy gives children and families better access to treatment
For many, childhood is a time of great happiness, play, friendships, learning and growth. But not for all. The National Institute of Mental Health estimates that as many as 20 percent of children age 13 to 18 suffer from a severe mental disorder. The NIMH estimates that 13 percent of children age 8 to 15 experience a mental health issue.
While attention-deficit/hyperactivity disorder (ADHD), is the most common disorder affecting kids 13 to 18 (8.5 percent), nearly 4 percent of teens suffer from mood disorders and 3 percent experience major depression.
According to Kentucky's Office of Adolescent Health, adolescents in the state ranked higher than the national average in suicide risk. A survey of Kentucky high school students revealed that 15 percent had seriously considered attempting suicide. Five percent had a suicide attempt resulting in serious physical injury requiring medical intervention.
The Child and Family Wellness Center at Bluegrass.org helps children, their parents and caregivers, and schools address these issues. The Center is a dynamic clinic designed to serve the mental health needs of children with person-centered treatment. The Center is led by Aaron Dowdell, a licensed marriage and family therapist. His team of more than 30 staff partner with local schools to provide a comprehensive, multidisciplinary approach to recovery using evidence-based practices, ensuring the highest quality of care.
Providing an opportunity for therapists, psychiatrists, and case managers to focus solely on the development and growth of Kentucky's youth is both an asset and a necessity for the mental health of the Commonwealth.
In 2015, Bluegrass.org partnered with local schools in the Project AWARE grant. This grant was designed to use behavioral health interventions for youth within the school system to prevent disruption of learning.
"School-based services build an outreach of support to children, teachers, parents, administrators, and support staff," said Kristen Hamilton, an early childhood mental health specialist and recipient of the Outstanding Community Counselor Award FROM THE Central Kentucky Counseling Association. "Families benefit from having a convenient location to meet near their homes. Children have better attendance rates and do not miss valuable class time, which results in improved academics," she noted.
What began as an intervention lead to Bluegrass.org providing therapy services in more than 20 public schools. "I am able to develop relationships with teachers and staff and offer guidance in how to work with some of the most difficult behaviors in the classroom. These students often benefit from a team approach to address the academic, mental health, and economic needs of their families," said Brittany Osborne, a school-based clinician at Bluegrass.
Bluegrass is a non-profit community mental health center providing mental health, substance abuse and intellectual and developmental disability services to individuals and families in 17 central Kentucky counties. To learn how you or a family member can receive care, contact the 24-Hour Help Line toll free at 1-800-928-8000 or visit bluegrass.org.
Bluegrass Intellectual and Developmental Disabilities (IDD) Services/Access is experiencing some exciting expansion both within the Bluegrass Region and beyond. Over the course of the past calendar year, Bluegrass has begun providing IDD Case Management services in Wayne, Adair, Green, McCreary, Clinton, Casey, Taylor, Laurel and Rockcastle counties. Our First Steps Point of Entry, serving children with developmental delays from ages birth to three, has received record numbers of referrals from within the Bluegrass Region due to efforts to reach out to families of children ages birth to twelve months. And our Consumer Directed Option program has received over 75 new referrals for individuals with IDD choosing to personally direct their funding for services. Bluegrass IDD Services/Access includes:
• Case Management for individuals with IDD through the Michelle P. and Supports for Community Living waivers
• Case Management and Personal Assistance for individuals with IDD without access to a Medicaid waiver
• Support Brokerage services for individuals choosing to consumer direct their services through the Michelle P., Supports for Community Living, Acquired Brain Injury and Acquired Brain Injury – Long Term Care waivers
• Crisis services for individuals with IDD experiencing a behavioral or situational crisis
• Specialized services for individuals with IDD who are receiving 24-hour care in a nursing facility
• Screening and eligibility determination through Kentucky's Early Intervention System
• Service Coordination for children, ages zero to three, who are determined to be eligible for services through First Steps
To reach Bluegrass IDD Services/Access, please call 859-272-7483.
To reach First Steps, please call 859-271-9448.
For an after-hours emergency, please call the Help Line at 1-800-928-8000.
For the Month of July
UTURN – Adolescent Substance Use Treatment
Bluegrass UTURN, is a new adolescent substance use treatment program offered at multiple sites throughout Central Kentucky. Bluegrass recognized treating drug use-related issues early is a more effective approach than playing catch up after the disorder has peaked. However, it is often difficult to engage adolescents in substance use treatment, because the nature of youth is to believe the problem is insignificant and won't lead to true consequences or addiction.
In order to expand the reach and effectiveness of adolescent substance use services, Bluegrass developed UTURN, a package of treatment services including; individual, group, and family therapy using evidence-based practices provided by therapists with masters degrees. UTURN provides random urine drug screens, including the ever changing screen for new model synthetic substances so often abused by adolescents. These are substances such as Bath Salts, K2, and Spice which require an expensive laboratory test to detect. Many urine screens and or over-the-counter screens are not able to detect these extremely dangerous substances. Bluegrass offers families the ability to utilize their own insurance to cover the specialty urine drug screen.
At the core of UTURN's success is the partnership with referral sources like families, Department of Juvenile Justice, Department of Community Based Services, schools, and churches. Working closely with the referral source and providing compliance reports greatly improves program attendance. Bluegrass partnered with Ridge Behavioral Health and the Department of Behavioral Health to ensure adolescents in the UTURN program have access to all necessary levels of care.
To learn more call 1.800.928.8000 24 hours a day.
Bluegrass Pregnancy and Addiction Network – New Program June 2016
Another exciting wing in the Bluegrass Recovery Network continuum is the Pregnancy and Addiction Network created in partnership with the Kentucky Departments of Public Health and Behavioral Health. The goal of the network is to build a collaborative partnership between local hospitals, area medicated assisted treatment programs, primary care physicians, child care agencies, educational entities, and transportation providers to ensure all pregnant women and their families receive a positive treatment experience with as little barriers as possible.
The Pregnancy and Addiction Network is led, in the field, by a R.N. nurse navigator, case manager, and peer support specialist. Jeannie King, R.N. came to Bluegrass after 17 years in the maternity unit of a Lexington hospital. King reports, "As a labor and delivery nurse, the number of pregnant women with substance abuse disorder I cared for increased significantly within the past five years. I saw many women and infants who arrived at the hospital having received not prior care and in desperate need of services after they delivered. I am excited to join the team at Bluegrass Pregnancy and Addiction Network and to help these women on their road to recovery." Having an experienced labor and delivery nurse leading the team will strengthen outcomes.
In addition, Bluegrass Pregnancy and Addiction Network uses a Peer Support Specialist, who is an individual with personal experience of addiction during pregnancy, has maintained a successful recovery, and trained to work with peers. "I want to share my experience, strength, and hope to the women who feel hopeless. There is a solution to the disease of addiction. I want to give back what was given to me; a life that is happy joyous and free." Said Jenni Hurst, Peer Support Specialist.
To learn more call 1.800.928.8000 24 hours a day.
For the Month of May
Bluegrass Prevention is part of Bluegrass.org. Prevention strives to change community conditions to prevent the use of substances by youth. Staff interact with local coalitions or boards, such as the local Agency for Substance Abuse Policy  or ASAP Boards in utilizing data to determine where the greatest needs are, what resources are available, and what effective programs will get outcomes.
The work of Bluegrass Prevention includes:
Connecting partners who can enhance work being addressed in the community.
Helping find and gather Alcohol, Tobacco and Other Drugs (ATOD) data to enhance grant writing and program planning.
Providing expert perspective on current trends.
Providing a vast ATOD and mental health resource library including; DVDs, books, literature, public speakers, and training opportunities.
Information about emerging issues, legislative shifts, new resources, clinical providers, and referral resources.
Staff is adept at strategic planning, developing action plans, marketing and relationship building.
Bluegrass Prevention staff have recently developed training around synthetic drugs. As an emerging issue and problem, accurate and up to date information was needed to increase the level of understanding and knowledge of what to look for as well as strategies to prevent and address use.
Bluegrass Prevention is Kentucky's only Fetal Alcohol Spectrum Disorders (FASD) Coordinating Site, providing services to the Bluegrass Region and the rest of the state. This program provides professional development to all audience through trainings, providing training, resources and technical assistance to agencies and programs. Bluegrass Prevention is passionate about connecting people with information that will bring light to FASD. Learn more at ky-fasd.org.
Bluegrass Prevention is Kentucky's only Alcohol Prevention Enhancement Site coordinating research on effective best practices, projects, ideas, and links to bolster alcohol prevention efforts in Kentucky. The focus is to enhance prevention of underage drinking by providing online training, access to resources, news feeds, educational materials, current events and research, data tracking, strategic planning, collaboration and sharing opportunities. Bluegrass Prevention serves all of Kentucky including coalitions, prevention professionals, educators, law enforcement, governmental officials, parents, coaches and our youth. Learn more at kyprevention.com.
The Zero Tolerance program is also offered by Prevention. This intervention program targets those under 21 who are ticketed for drinking and driving.  The 15 hour educational program is currently offered once a month in Fayette County for any person within our region who is cited.  Bluegrass Prevention hope is to expand this program as buy-in happens from the enforcement task force on the importance of addressing these issues early and quickly. PREVENTION WORKS!
For the month of March, we shine the light on bluegrass.org Help Line; more than just a phone call.
The bluegrass.org Help Line provides access to all of bluegrass.org's emergency services: Adult Emergency Services, Crisis Stabilization Unit, Children's Crisis Services, IDD Crisis, Jail Triage, and Open Access.  The Help Line is staffed by Crisis Line Counselors, who are trained to assist individuals in need.  The Help Line provides 24 hour access to evaluation and intervention for behavioral health emergencies.
Recently, a CIT(Crisis Intervention Team) officer shared their positive experience with bluegrass.org's services. The officer responded to an individual that was in crisis due to suicidal ideations. The individual refused treatment so the officer called the bluegrass.org Help Line. The expert team at bluegrass.org provided assistance and dispatched someone from the Children's Crisis Team to help the officer in providing and seeking additional care for the individual. The process took 9 hours but in the end the individual was transported to a facility where they will receive the mental health services they need. The Children's Crisis Specialist assessed the individual, offered assistance and completed the necessary paperwork to have the individual admitted for care.
bluegrass.org's Help Line is a valuable resource to our community. For more information about services please contact bluegrass.org at 1-800-928-8000.
A IDD Access Line is available at (859) 272-7483.
Deaf and Hard of Hearing individuals can contact by Videophone: 1-800-928-8000,
E-mail: crisisline@bluegrass.org or TTY crisis line: 1-800-806-2880
http://bluegrass.org/customerservice/helpline.shtml#
For the month of February, we shine the light on a brand new highly innovative program for individuals dealing with brain injuries (ABI, TBI).  New Vista Behavioral Health, a subsidiary of Bluegrass.org, operates an advanced neurobehavioral program that provides therapeutically intensive and effective rehabilitation services, in a home and community-based setting. This program is designed to serve medically stable individuals age 18 or older with brain injuries. A multi-disciplinary team will assess the client and develop an individualized treatment plan to meet his or her unique needs. This ensures all services are delivered in an efficient, effective and compassionate manner, in a location close to home. Our program uses evidence-based practices and activities that enable clients to develop practical skills that help them function more effectively in real-life situations.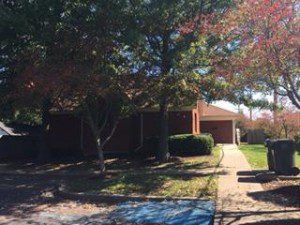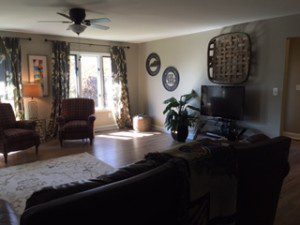 For more information regarding our services please call us Monday through Friday, 8:00 AM to 5:00 PM, at (859) 253-1686, extension 577, or send an email to dmgutierrez@bluegrass.org

---